Do You Have Multiple Missing Teeth? Try Partial or Complete Dentures
Posted by Dr. Roy B. Guster on Oct 16 2020, 08:45 AM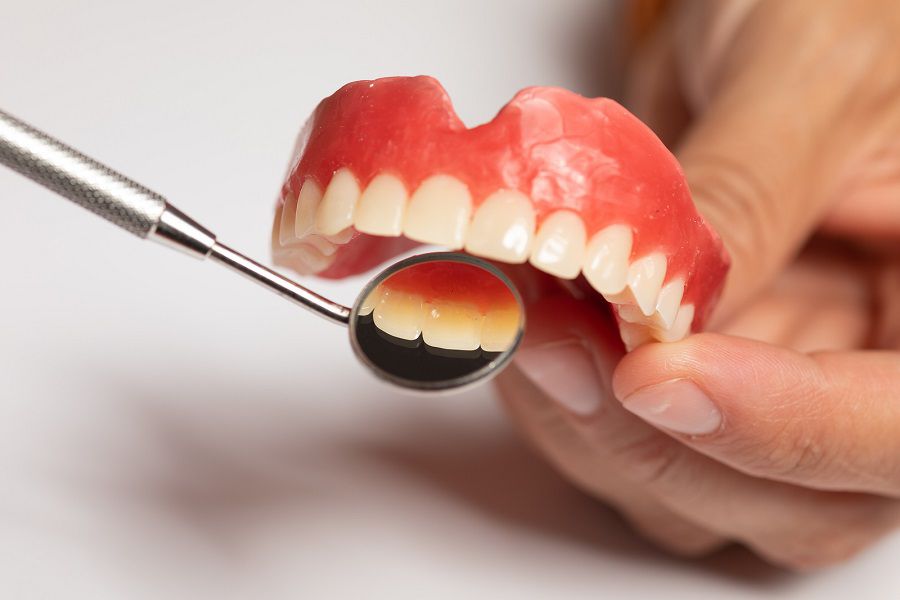 Dentures are reliable dental solutions for people with multiple missing teeth caused by old age or mishaps. The complete teeth structure, including the teeth and gums, are mimicked while manufacturing a denture.
The teeth replacements are designed with ceramic that matches the color of your original teeth, whereas the lower part that holds the structure together is made of a gum-colored acrylic base. Dentures, unlike implant restorations and bridges, are removable.
Complete Dentures
A complete denture is a whole set-up that can replace an entire jaw of teeth. They are available in two options: conventional dentures and immediate dentures. Conventional dentures are custom-made based on the digital mold of your mouth. On the other hand, immediate dentures are pre-made and are fixed immediately, i.e., after the teeth are removed.
Immediate dentures tend to require constant repairs to adjust to the shape of the mouth and are hence recommended for temporary use only until the conventional dentures are prepared. In most cases, the dentist allows eight to twelve weeks to pass after teeth removal so that any possible change or shrinkage in the jaw can be noted before preparing the conventional denture.
Partial Dentures
Partial dentures are made in the same manner as complete dentures are made. It is just that partial dentures do not contain the entire jaw but only the missing teeth. When more than one tooth is missing, partial dentures are used to fill in the gaps.
Although dental implants and bridges are a lot more popular, they are more expensive than partial dentures. Also, implants and bridges may not be suitable for certain patients. Consult your dentist for advice on choosing between dentures and implants.
How to Care for Dental Dentures
Remember to follow the dentist's instructions when it comes to caring for your dentures. Here are a few significant care tips for dentures:
Insert and remove the denture with ease each time so that you do not break the clasps.
Follow your dentist's instructions regarding the number of hours you would need to wear your denture initially.
Use the toothbrush and dental cleaner recommended by your dentist to clean your denture every day as well as night. Toothpaste could be too harsh for dentures. You can use a soft-bristled brush if you cannot get your hands on a denture-specific toothbrush.
Stand over a sink so that if your denture slips, it does not fall to the floor and get damaged.
After you clean the denture at night, remember to keep it moist by soaking it in water or soaking solution to avoid change in the shape of the denture.
Once you start using your denture, start by eating only soft foods cut into small pieces, and then move on to harder foods. Chew on both sides of your mouth so that an equal amount of pressure is applied throughout. Avoid foods that are too hard, sticky, or chewy such as chewing gum.
If your denture is uncomfortable or is causing soreness in a particular area, let your dentist know so that he/she can re-adjust it for you.
Reach out to us on-call (773) 445-1009 by scheduling an online appointment, and we'll be happy to guide you further.